Star of the Week!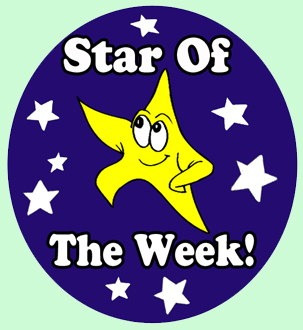 Each week we celebrate our Star of the Week which is presented in Assembly. This recognises the individuality of each pupil and the hard work and dedication to school life throughout the week.
23rd February 2018 Stars are:
1p: Connor
2pa: Gracie
2pb: Jamie
2pc: Dylan
3pa: Robbie
3pb: Mackey
3pc: Sophia O
4pa: Tom
4pb: Archie
5/6p: Jude
7p: Heath
1s: John
2s: Julie
3s: Rachel and TJ
4s: Andrew
5s: Christopher
6s: Harris
7s: Katie
MD1: Charlotte
MD2: Carter
Well done to all our pupils
Click on our Departments to find out more about what we are doing!