The Rainbow Bear read by Adam
25/03/2020
Clifton School remains closed on a temporary basis. Provision for key workers will be kept under review. Please contact the School via email info@cliftonss.bangor.ni.sch.uk if you are a keyworker and wish to make an application for supervision.
Regards,
Stephanie Anderson
Principal
23/03/2020
Dear Parent/Guardian,
With reference to the support we are providing our pupils during the time of school closures due to COVID-19 please see guidance below:
1. On the school website you will find the following information within the 'Home Learning Link' tab - Useful website links, apps used in school and a range of general activities. This will be 'work in progress' over the coming days and weeks so please keep an eye on updates as they are added.
2. Over the next few days once the school re-opens you will receive an email consisting of a suggested home learning timetable and weekly guidance of activities for your child. This will be e-mailed out to you once a week to give some thoughts for the week ahead. IF YOU HAVE NOT PROVIDED THE SCHOOL WITH AN UP TO DATE EMAIL WE WOULD BE GRATEFUL IF YOU COULD DO THIS BY 3PM ON TUESDAY 24TH MARCH AS PER PREVIOUS MESSAGE ON FRIDAY 20TH MARCH.
3. If you require additional activities to complete with your child, please refer to the 'Home Learning Link' tab on the school website.
In addition to the home learning guidance please see below for the way we will keep in touch with you all:
1. You will soon have your child's teacher's contact email which can only be used as a form of communication during this current time of school closure due to COVID-19. Once the school begins usual operation again following government guidance, normal methods of communication will resume via the school office and teachers cannot then be contacted via this email address. These emails will also be monitored by the Senior Leadership Team
(Principal, Vice-Principals and the Heads of the Primary and Post-Primary Departments).
2. Communication arrangements will also include an optional short phone call per week when your teacher will contact you at an allocated time.
ONCE YOU RECEIVE THE EMAIL FROM YOUR CHILD'S TEACHER PLEASE REFER TO THE BOTTOM SECTION OF THE 'CLIFTON SCHOOL SUGGESTED HOME LEARNING TIMETABLE' FOR FULL DETAILS OF TIME ALLOCATION FOR TELEPHONE CALLS AND FUTHER INFORMATION ABOUT E-MAILS AND THE WEEKLY GUIDANCE.
We appreciate the importance of maintaining effective links with you all and ensuring our amazing young people get the opportunity to engage in meaningful learning activities during these exceptional circumstances we find ourselves in at present.
Could we thank you for all your help and support and we look forward to maintaining contact with you for support and as a way of celebrating the activities that your child engages with during this time. We totally understand that there may be days/weeks that all the activities suggested do not get covered or only in part. Please let your class teacher know this as steps can be taken to reflect this in the following week's work. We hope these home-learning activity suggestions help and that they are only needed in the short term where we can all return to normal school life again.
Above all we pray and hope everyone stays well during a time of a worldwide medical crisis.
Thank you
Clifton Staff.
CLICK HERE to view previous letters and information from Clifton School with regards to COVID-19. The most recent post will remain on this front page.
Please see our Privacy Notice for Parents and Carers. This can be located in the main menu under Privacy Notice.
WELCOME
VISION STATEMENT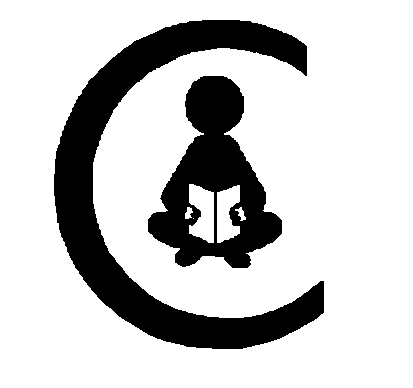 At Clifton School it is our aim to provide an inclusive, high quality education that enriches our pupils through learning, promotes their happiness and prepares them as individuals to lead fulfilling lives within society.
Clifton School caters for pupils with Severe Learning Difficulties and complex needs.
We are delighted to be an Eco School obtaining our Green Flag for the second time in 2017. We also celebrated our Level One status as a Rights Respecting School in the same year.
We are a Rights Respecting School